SRT Members
Click here to update your profile
Go Back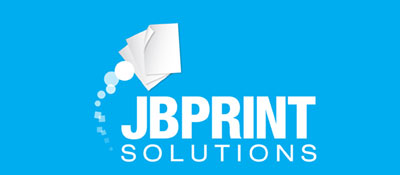 JB Print
"Your Community Printer"
JB Print Solutions is a full-service print shop located in Trenton, Ontario. Skilled, creative staff are here for you, eager to meet your unique printing needs.
We're a family owned and operated, local printing business located in Trenton, Ontario. Our priority is in exceeding our clients' expectations, not only in creating great print projects, but in community connections that last. We take great pride in what we do and we translate this to you, our clients.
JB Printing was originally established in 1983 in the old Bay Marine building by then partners Paul Jenkins and John Beebe, who both had extensive previous printing experience. The move was made in 1986 to the present location at 12 Carrying Place Road, and many changes and positive growth were welcomed.
Technology has greatly evolved since JB Printing was originally established. Before the arrival of the computer for digitizing graphic design and type in approximately 1989, there was plenty of paste-up, letraset, and odd machines like headliners and compugraphics. These old-school print traditions are the foundation for today's modern printing processes.
In June of 2000, Mike and Teresa Bell purchased JB Printing. Along with a team of amazing employees, the company is still operating in its Trenton, Ontario location as a strong family business with plenty of ties to the community. Constant change at JB Print Solutions has allowed us to serve our clientele even better than before, especially with the purchase of a four-colour Heidelberg press which has set us apart from other printers in the area!
Information Last Updated: Friday September 28, 2018