SRT Members
Click here to update your profile
Go Back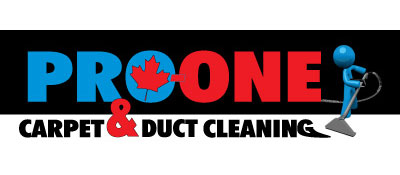 Pro One Carpet Cleaning
Although relatively new to the Quinte Region, Pro One Carpet & Duct Cleaning has experienced people behind it. Company owner Russ Spencer got his start as a carpet cleaning professional in 1998 with Sears Canada. He quickly worked his way through the ranks to manage operations at different Sears locations and then moved on to other companies. In 2005 Russ added duct cleaning to his growing list of skills before starting Pro One in 2014.
We're happy to say we've earned the loyalty and respect of our customers since day one. In fact, our customers were so thrilled with the quality service, professionalism, and affordability of our commercial and residential carpet and duct cleaning services that they voted for us in the Belleville Intelligencer's Readers' Poll. It's either because of our customers' intense hatred of dirt or simply their passion for what we do for them, that we were named Recipients of the Reader's Choice Award in our very first year of business.
Along the way, we've added employees and expanded our area of operations from Belleville to as far away as Kingston, Port Hope and Peterborough. We've also responded to our customers' needs to include additional cleaning services such as our Pro One Maid Service and Pro One Dryer Vent Cleaning Service.
2015 Reader's Choice: Favourite Carpet Cleaner; Nominee: Quinte Business Achievement Awards
Information Last Updated: Monday September 17, 2018